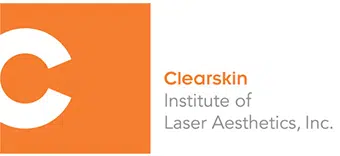 A recognized leader in the artful science of aesthetic training, treatments and technologies.
Clearskin Institute of Laser Aesthetics was established in 2004 as a national aesthetic training center and full-service non-surgical aesthetic facility. This center of excellence emphasizes result-oriented, non-surgical aesthetic treatments.
We offer the latest procedures for reducing flaws, tightening, and clarifying skin. We use advanced technology from the world's leading laser manufacturers to produce superior results for hair removal, skin rejuvenation, stretch mark and cellulite reduction, and body shaping. Additionally, the Clearskin Institute staff has been training and certifying physicians, nurses, laser technicians, and aestheticians since 1996.

AFFORDABLE IMAGE COSMETIC MARKETING
In the constantly evolving cosmetic and aesthetic industry, you need focused marketing experts who stay on top of industry changes.
As cosmetic practice specialists, we help you define your brand and shape your practice to be what you want it to be. With the cosmetic industry growing every year, your practice needs a way to stand out from the competition. Our Cosmetic Practice Marketing specialists will help your practice to not only stand out but to grow and thrive.